Philadelphia Gift With Purchase
Self Initiated | 4 Week Individual Project
​​​​​​​
Increase usage occasions, strengthen brand relevance and inspire celebration within the Australian outdoor snacking market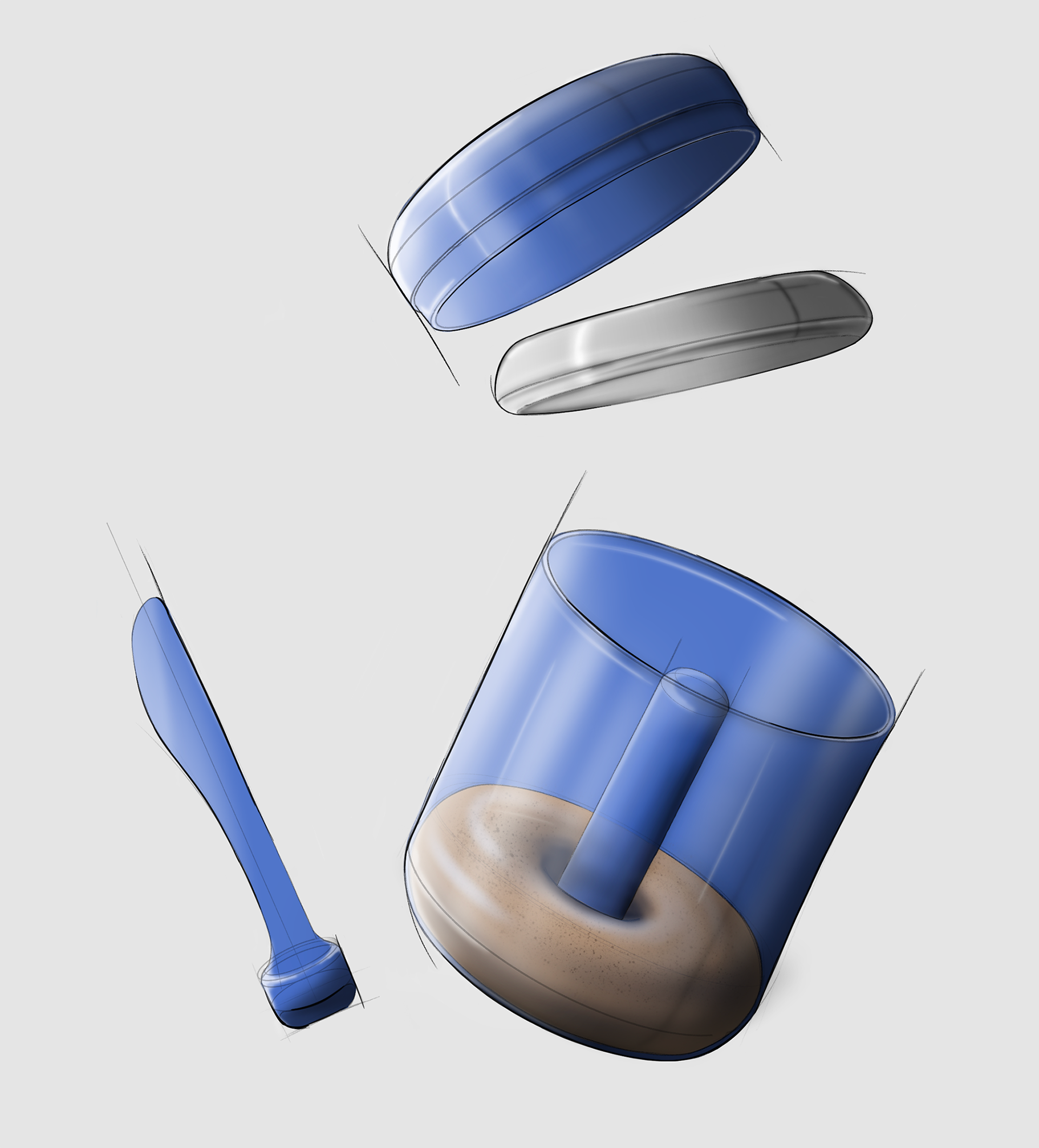 Take your bagels anywhere. An included spreader fits through the middle meaning it's always there when you need it. A flatter single serve format seamlessly integrates into the lid, reinforcing the brands position within the single serve snacking market.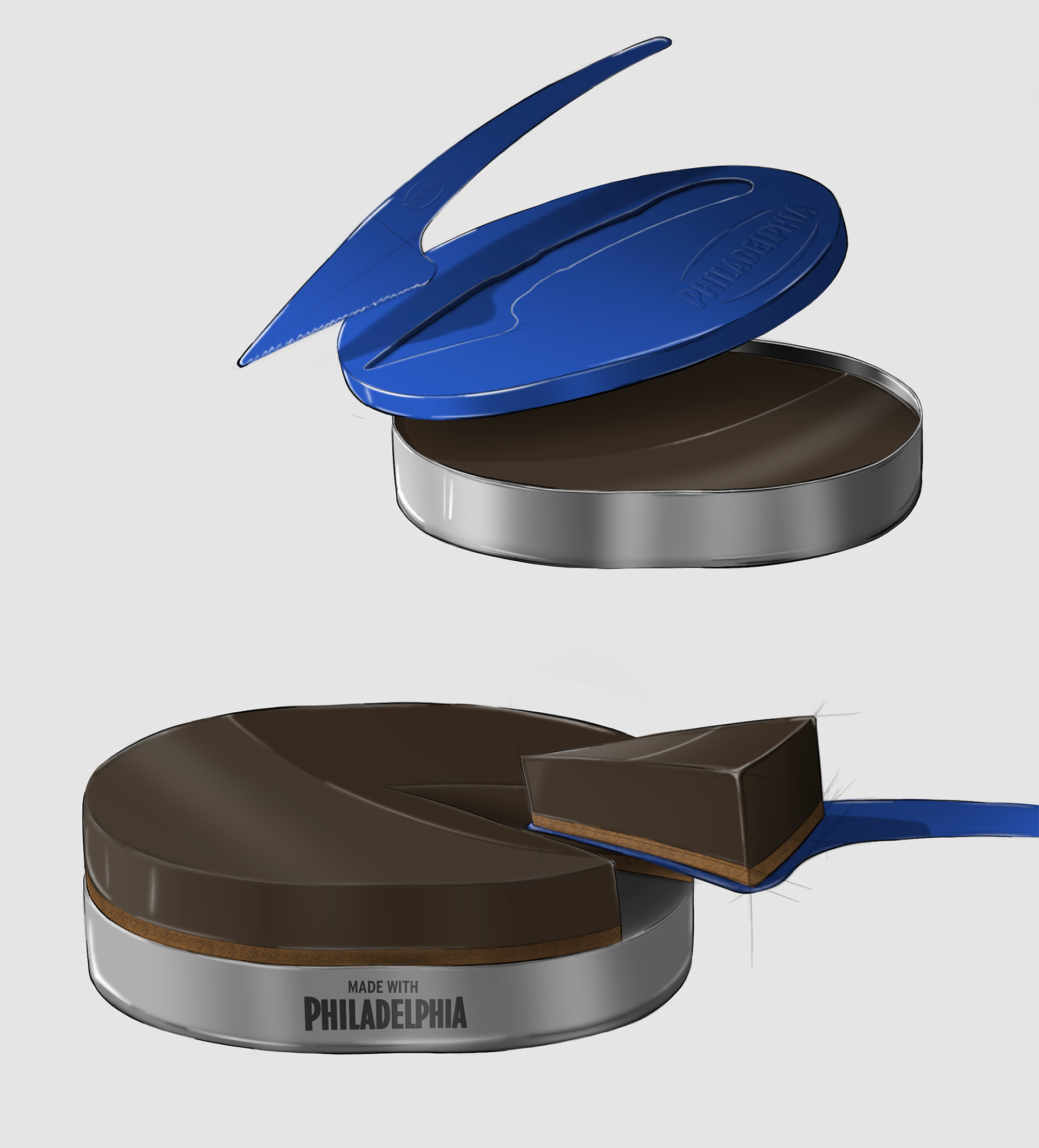 Intended to reinforce the brand's position as a versatile kitchen ingredient. The bake-and-take tin allows consumers to easily take desserts outside of the home while easily transforming into a dessert centrepiece when ready to eat.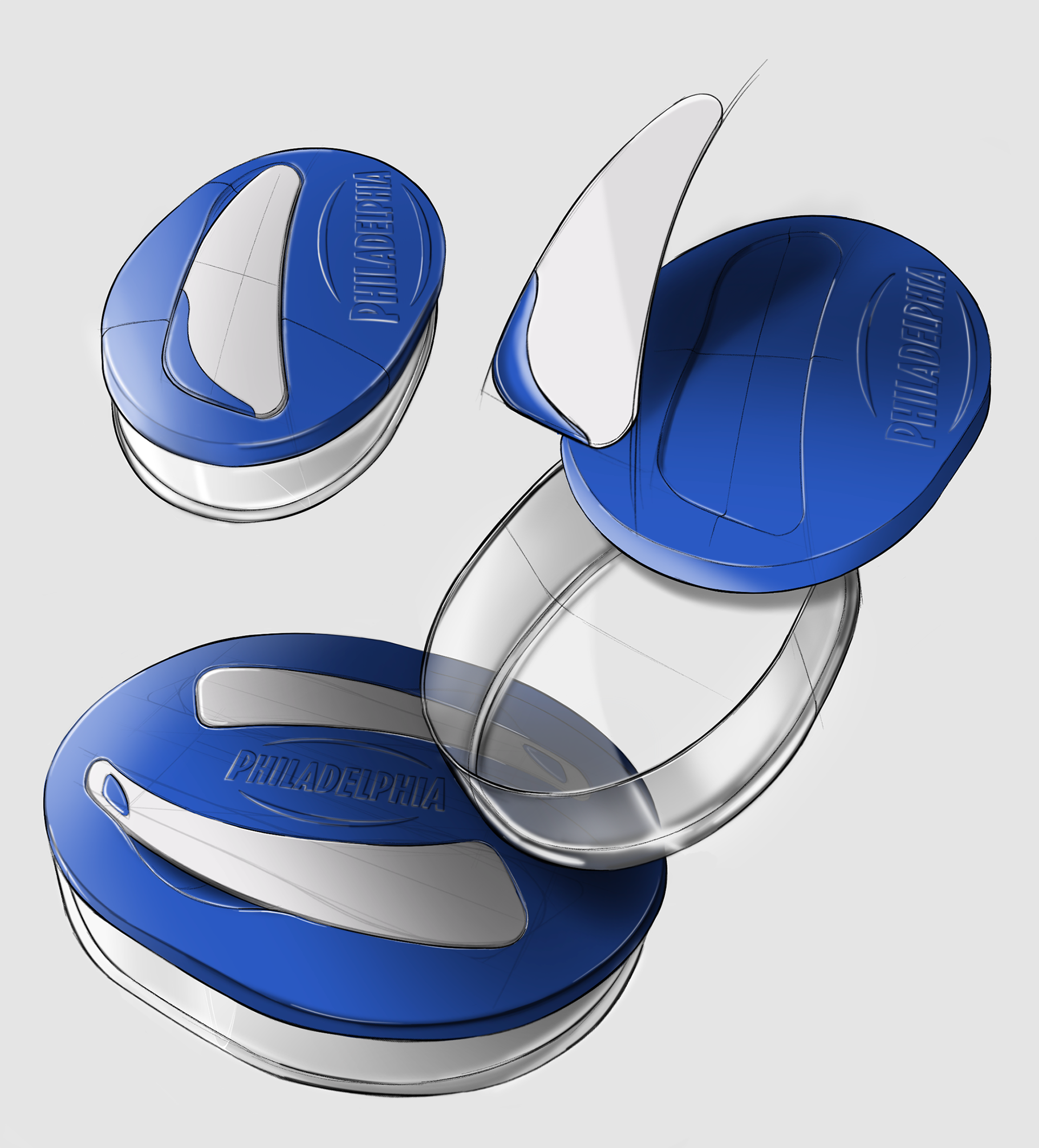 Dual walled vacuum containers to keep dips and sides cool outdoors. Within the post-COVID-19 world, social norms such as dipping could become part of the social do-nots. A 'dip server' included within the lid could take the awkwardness away from any unwritten rules.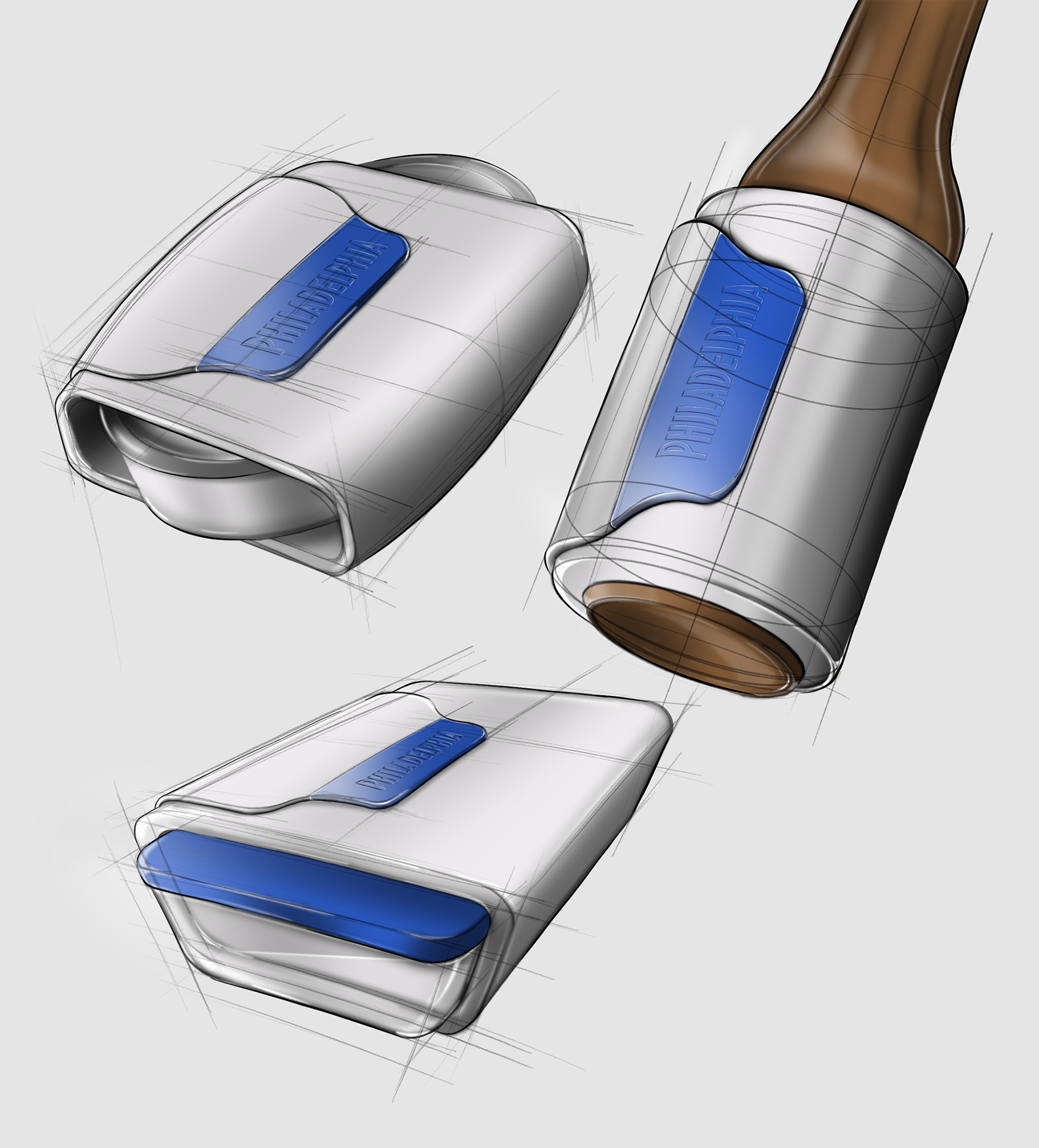 An ice-wrap set to keep your picnic essentials cool. Unfolding completely flat reduces freezer space while their versatility helps lever other usage occasions.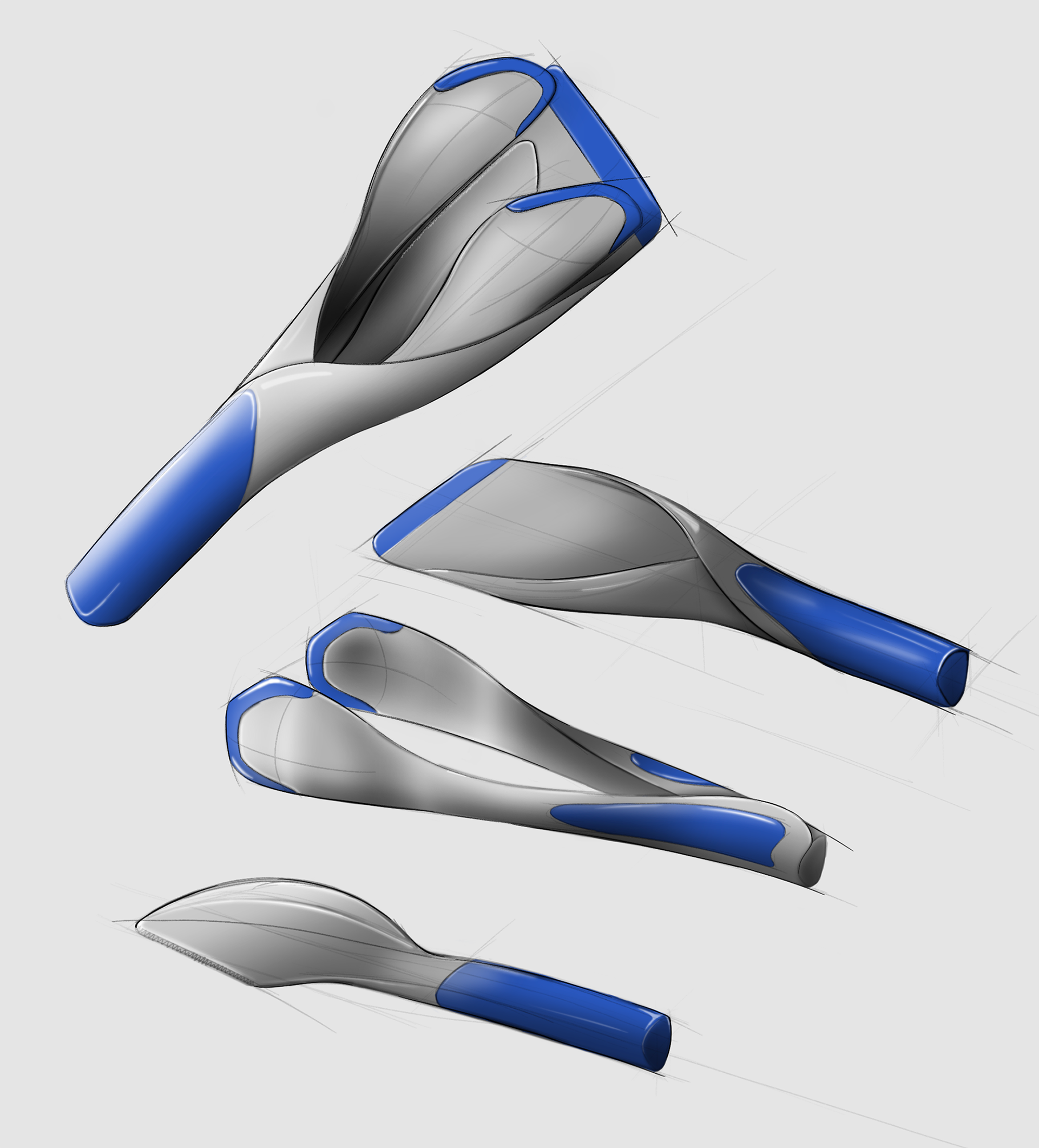 The 'go to' when eating outside. All the tools you need to eat the foods created with Philadelphia, conveniently stacking into each other for fuss-free carrying. Product convenience and the versatility to adapt to other occasions such as camping and day-to-day use enhances perceived brand value.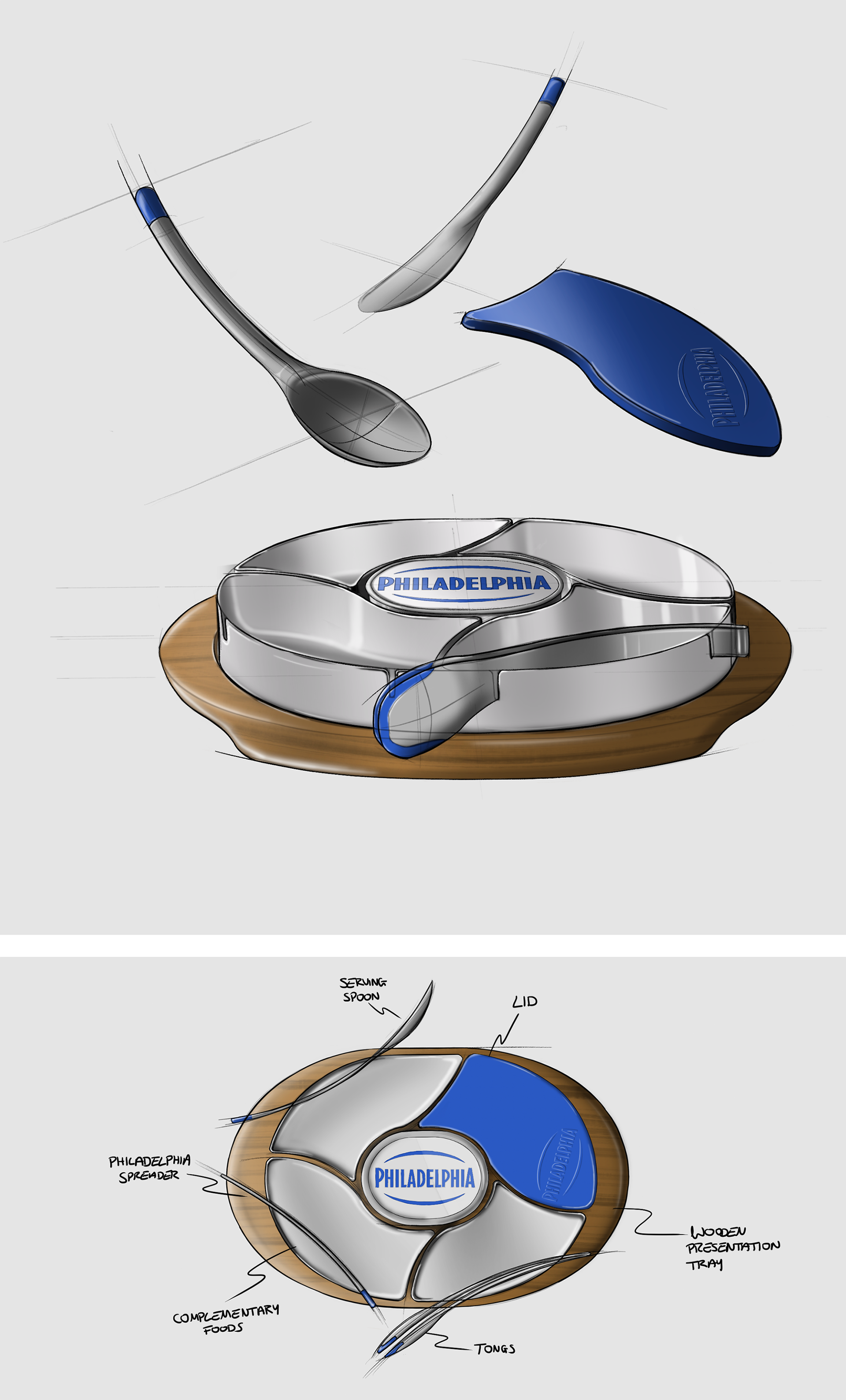 A snacking centrepiece at the heart of the occasion. Consumer association with these events and Philadelphia heightens the perceived brand value, further establishing the brand's position within the market. A Philadelphia pack placed conveniently in the middle further encourages repeat purchases.