Final Year Major Project | 22 Week Individual Project
​​​​​​​
A pressurised metered dose inhaler (PMDI) designed to promote enhanced inhaler technique for asthmatics.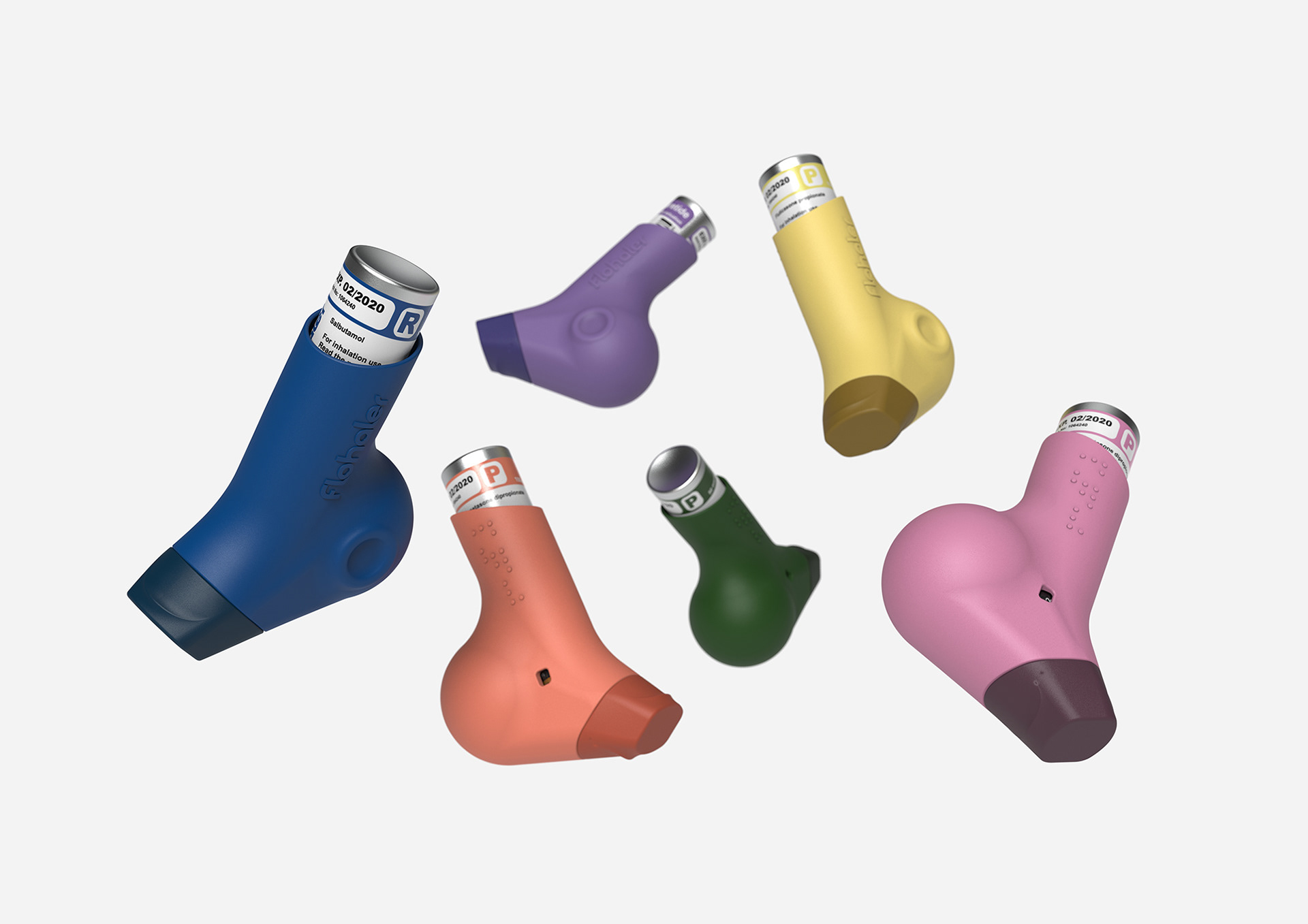 An inhaler designed to promote enhanced posture and airflow through ergonomics and promoting intentional user interactions. Its simplicity in function allows it to remain price competitive to current inhalers, making it a viable alternative for health services to reduce the number of emergency admissions.​​​​​​​
Encouraging patients to lift their chin straightens the throat and enhances the airflow into the lungs. Making the user grip rather than pinch the inhaler, coupled with an angled mouthpiece, makes it harder and more uncomfortable to use incorrectly.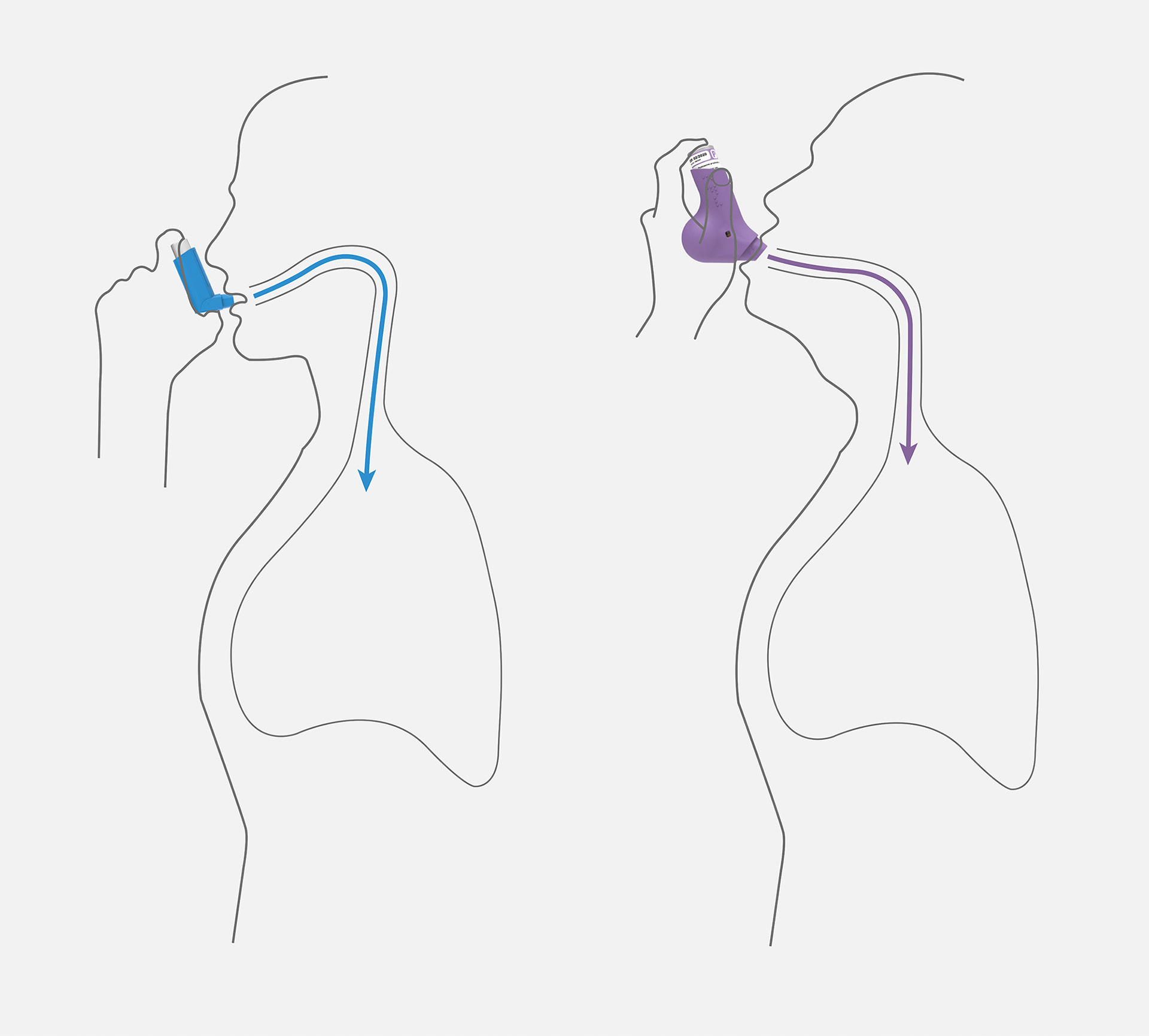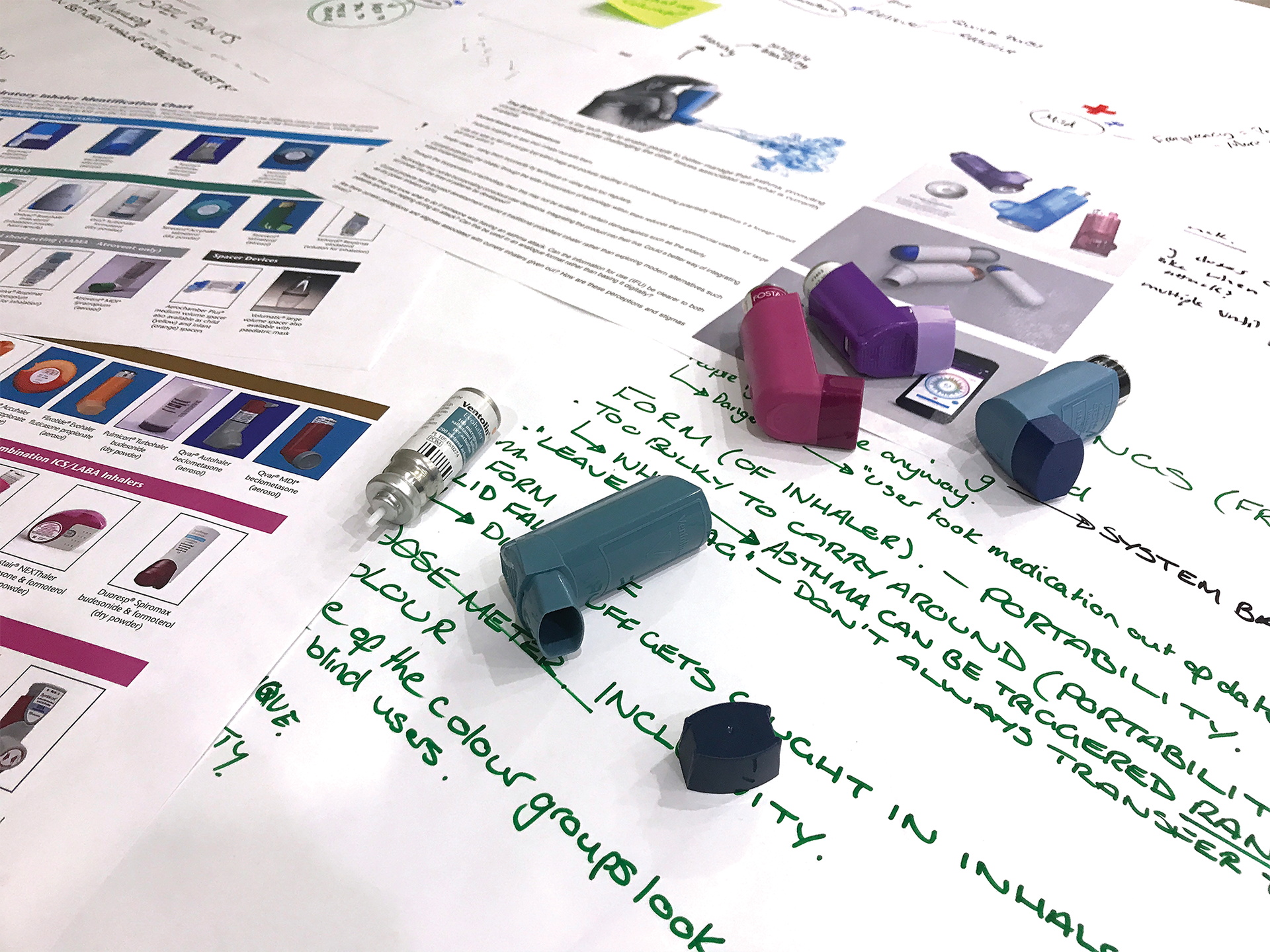 Extensive primary research was carried out with asthmatics and medical experts to gain a deeper and more empathetic understanding of the core issues, while broader reading ensured an effective and viable outcome.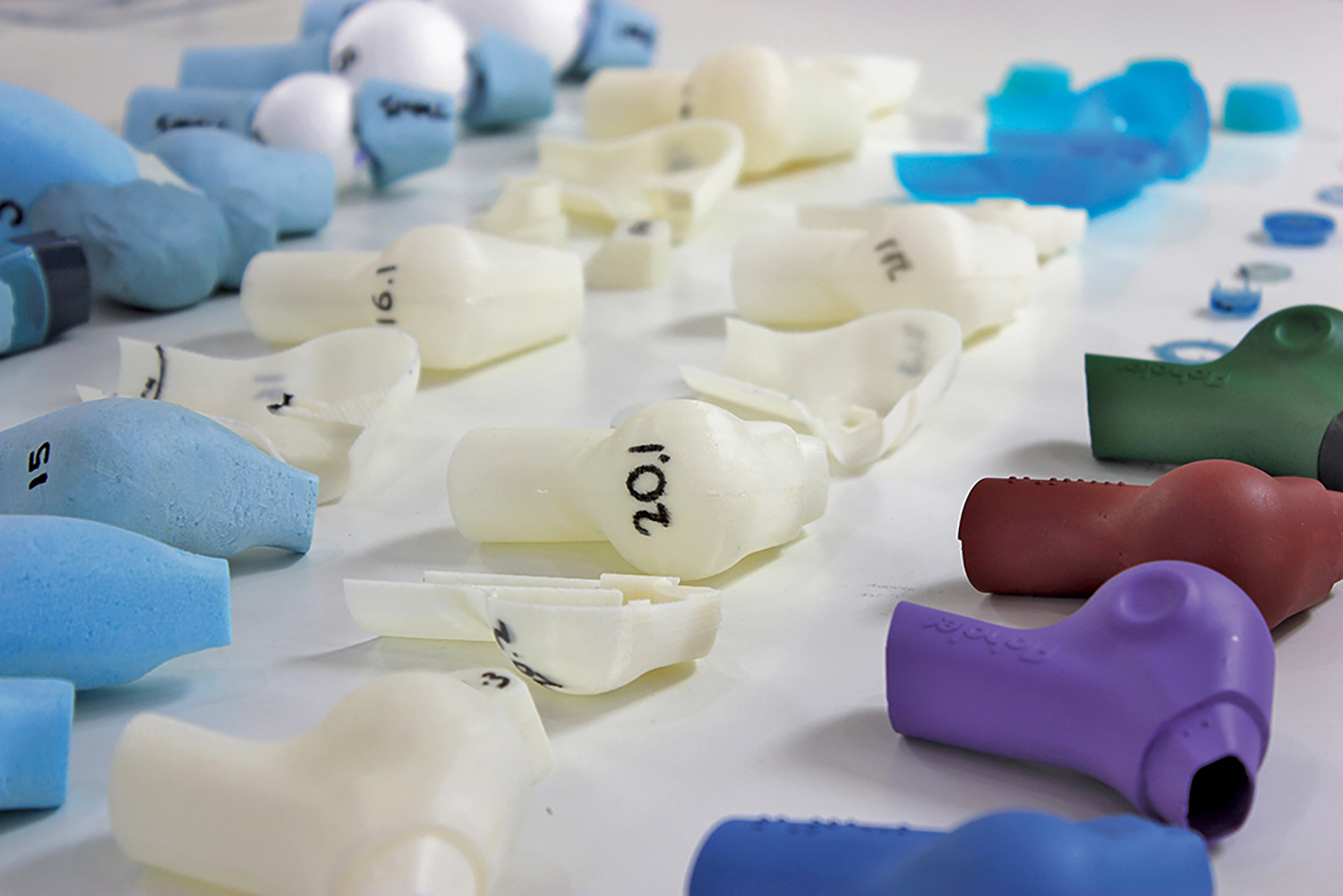 Significant model development and testing was critical in understanding the effect form has on user interaction and behaviour.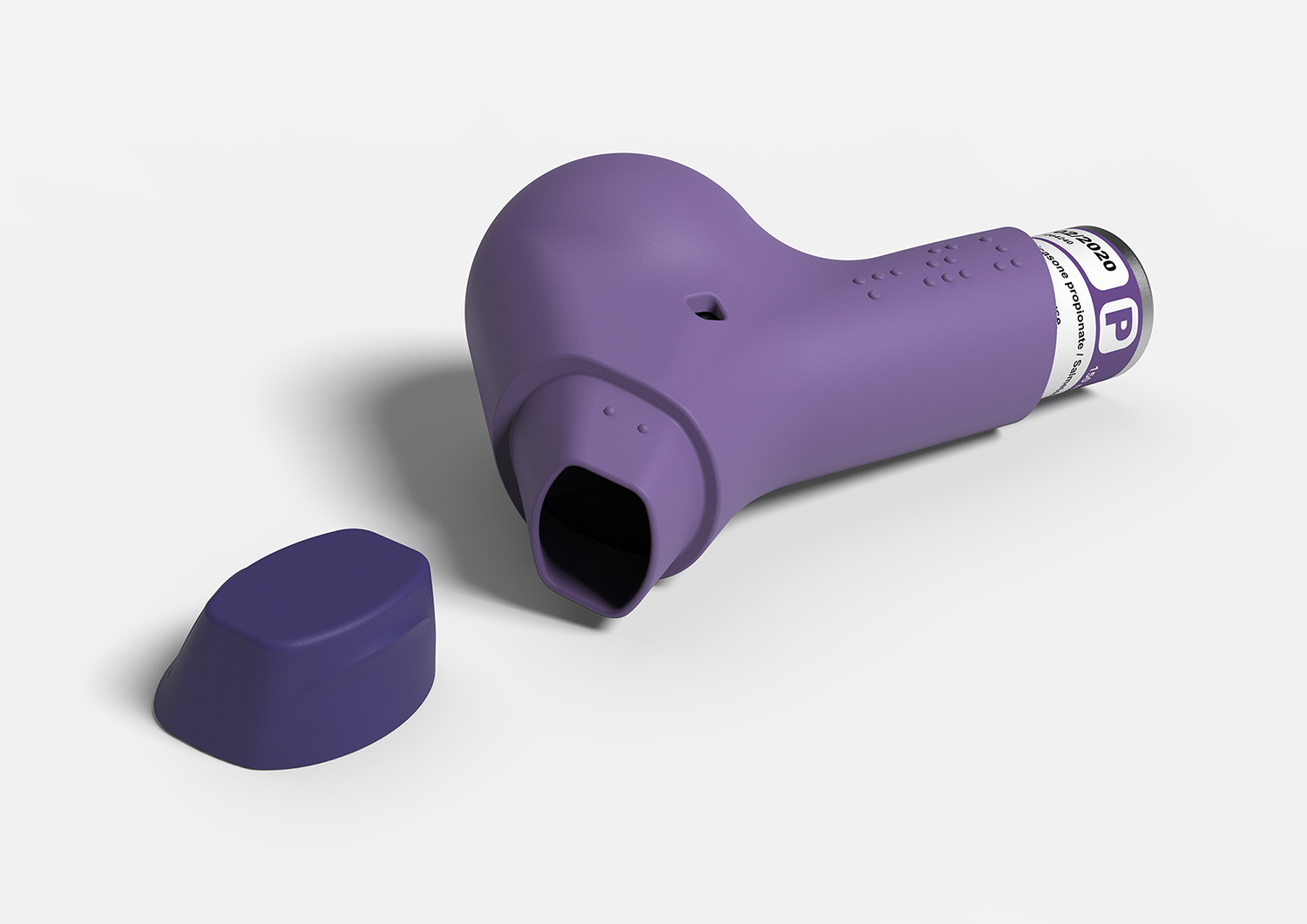 A new approach to packaging pushes the most important information to the consumer and maximises the use of their short attention span. On-pack digital integration bridges the gap to an online platform where wider support material and condition monitoring can be made available to patients.