Brand Extension | 4 Week Individual Project
​​​​​​​
A water bottle to compliment to the existing range of BIC products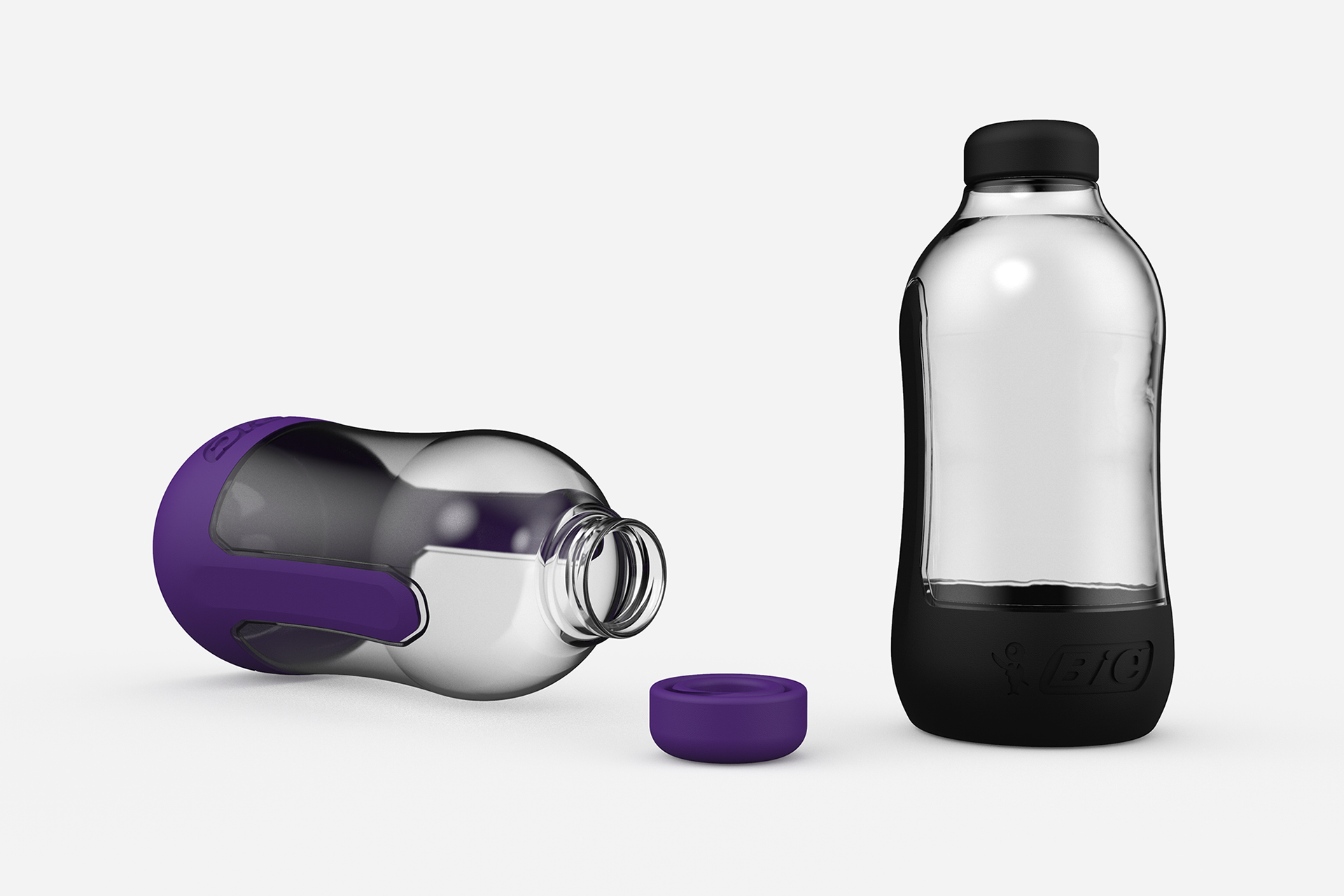 The BIC bottle considers existing brand language and future visual identity to create a versatile 'go to' product for consumers. The use of silicone on the base and sides generates a distinctive character that plays to the identity and values of the BIC brand.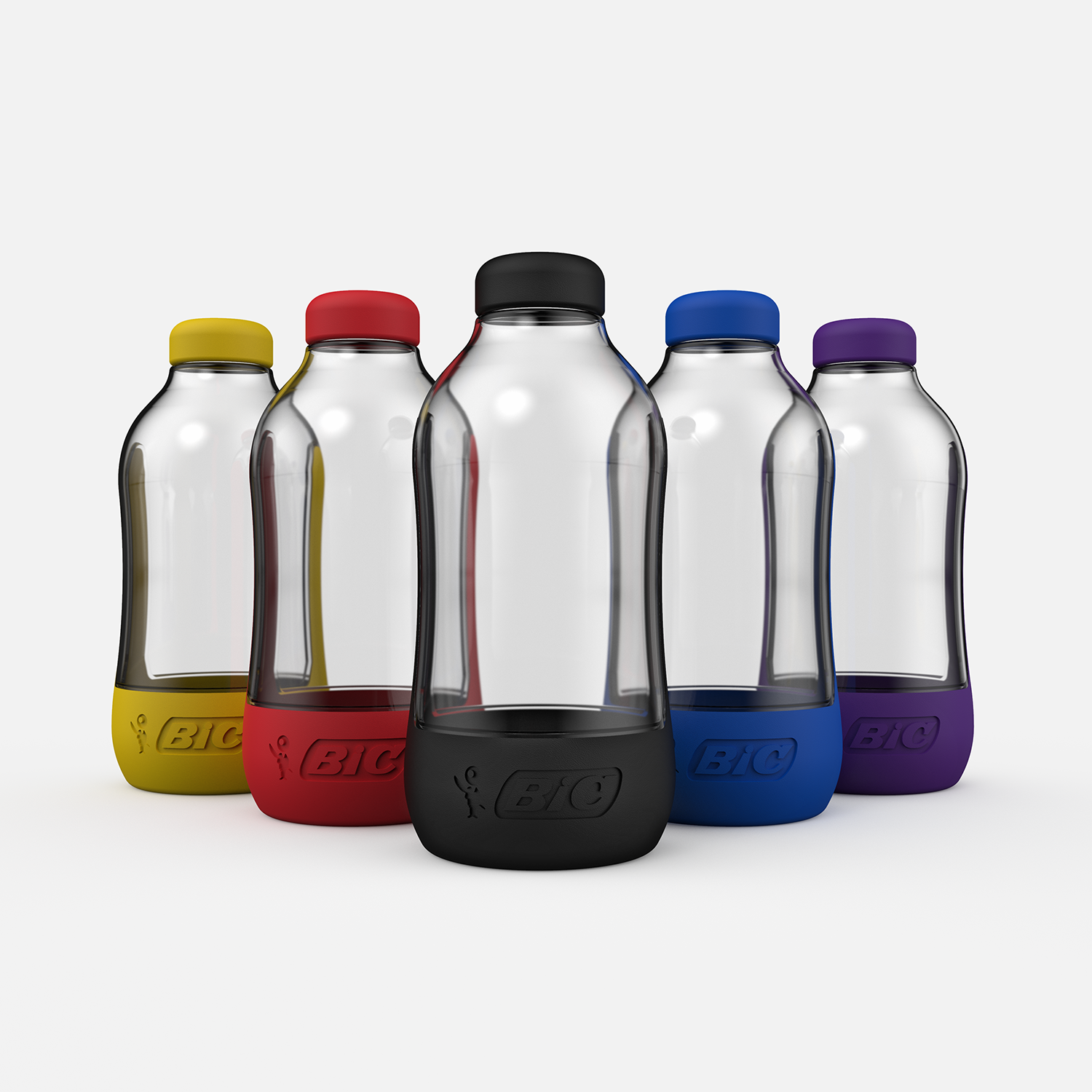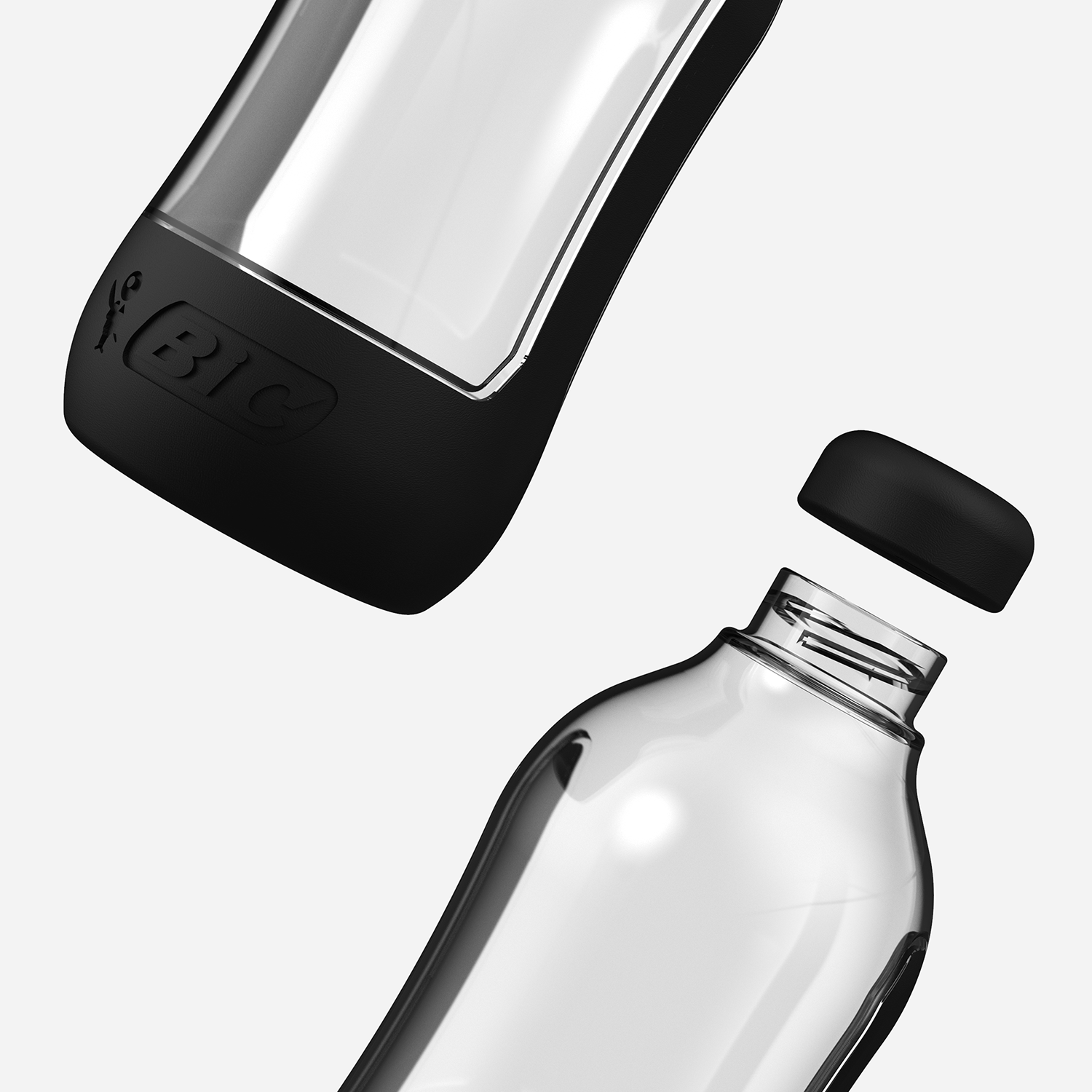 Colour variation of this silicone allows for consumer preference and individuality while the gender-neutral and honest form mitigates social exclusivity.
The future development of a kids sized range suitable for smaller hands would further reinforce the brand's position amongst a younger demographic.